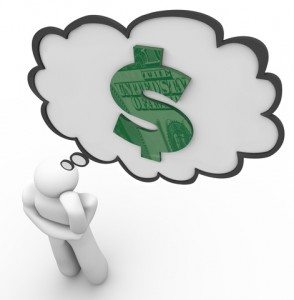 One thing that almost no one knows about wealth is that building wealth: starts with changing the way you think and how you act.
Why? Because an individual with a wealth mindset has a different view about wealth compared to the average person.
You see wealthy people think and manage money in a different way from the poor and middle class.
You see once you make the decision to build wealth you must make the change from thinking like a poor person to start thinking like a wealthy person.
You must change the way you think. Because it is only after you have made the change from within yourself that, you can start doing what it takes to build wealth
The reason I say you must first change yourself before you can realize your dream of building wealth is that: change is the hardest thing to do.
Why? The answer is simple.
When you are motivated from within to make a change to that of the millionaire mindset, the effort you need to build wealth becomes easy.
Many beginner investors make the mistake of thinking that the aim of investing is to make money
That is a false assumption because money is an effect of a cause: building wealth
The truth is that the main purpose of investing is to create wealth
I never understood this important principle in building wealth …
Until a few years ago when I had the privilege of learning this important wealth principle from a mentor.
Michael Masterson, bestselling author Seven years to seven figures: the fast track plan to becoming a millionaire, and founder www.earlytorise.com says that many people are ignorant of the meaning of true wealth
A master wealth builder himself, Masterson revealed: how ignorant I was about true wealth when he shared his over 3 decades of creating wealth for himself , clients and students.
The trick to building wealth Masterson says is to develop the millionaire mindset. When you have the millionaire mindset for creating wealth then you can master building wealth
The millionaire mindset understands that getting wealth is the result of doing things in a certain way
What is constitutes wealth?
Masterson defined wealth as any activity, or venture you invested in that gave you equity
In order words, building wealth results from having assets that earn the owner income whether the individual worked or not.
Masterson took the time to define what did not represent wealth
Wealth is not:
Having physical possession of luxury cars
Owning a self employment business
Wealth is when you:
Have financially valued skills…
Own Income producing rental properties
Owned Intellectual property and licensing rights
Owned stocks bonds and cash in the bank
Possessed marketing skills that earns income
The important distinction that He made is this: you are wealthy when you own assets that increase your net worth.
That is true wealth is measured by your net worth: the higher your net worth the wealthier you get
When Masterson revealed this delicate disparity between having outward possessions of wealth and having true wealth it all came together for me
The question then is:
How do you recognize and think like a wealthy person?
The answer is simple: you need to have the millionaire mindset of a wealth builder
How do you develop the millionaire mindset of a wealth builder?
You need to:
Develop the ability to recognize that every time you come across an investing opportunity –is an opportunity become richer or poorer-depending on how you act
Develop the skill of seizing the opportunity in such a way to make you wealthier
Develop the ability to analyze these opportunities and trust your gut to make the right judgment
These three important skills you must develop to become a wealth builder -as you start your journey as a beginner investor.
They will save you from losing money, and give you the confidence to stay the course in your journey to financial freedom