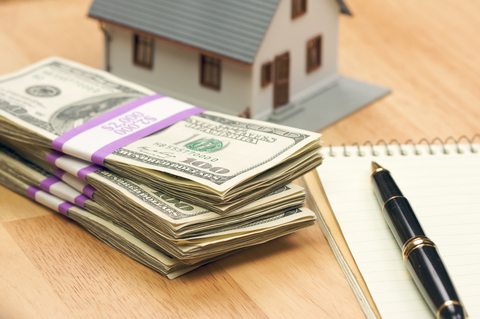 The first investment property I bought was a 3-bedroom pied-a-tiered in the suburbs of the city of London. I was excited about getting on the property ladder and had dreams of building my real estate empire from this property.
My rosy forecasts about the rental estate investment property turned into a financial quicksand that threatened my personal finances and nearly bankrupted me.
During the three years, I held onto this loss making property; I took losses on the property until I finally sold it off, just in time before the start of the current global recession.
I am not telling you this story to discourage you from investing in real estate.
No, far from it, what I wanted to share with you is an important lesson anyone who is starting out investing must learn: that is when you start investing in real estate investing –start small
Why do you need to start small investing in real estate? Because it's a wise way, to begin your investing career
Let me explain
You see one of the benefits of real estate investment is leverage. For example, you can buy a single-family residential house for $100000 with a $15000 deposit. You can borrow the remaining 90% from the bank.
However, the flip side to leverage in buying real estate is that you have to pay interest on the mortgage you took to acquire the property.
Now, if you have not done proper research on your target real estate market, you'll quickly run into financial trouble after closing on the property.
Why? Because you have to start making mortgage payments on the property immediately, you own the title deed to it.
What separates the successful real estate investor from the unsuccessful investor is that: the successful investor has done thorough market research on his rental market
As a result, the wise real estate investor has already lined up potential tenants who will move into the property at closing so that- he earns income from the get-go
Also, a successful  investor will have a plan B in place just in case his projections are wrong
You need to start small for some reasons
The first reason is that when you are buying a property, you need to come up with a substantial amount of money even when you are going to take out a mortgage to buy it.
For example, if you are going to purchase a property for $75000 that you have to come up with a 20 percent deposit plus closing costs you may need about $20000.
If you have done proper market research on the property, you will enjoy a healthy return on your investment. On the flip side if you did not do your due diligence you may end up losing money on the property
I want you to think about this for a second: your goal was to earn income from buying a property. If you make a wrong decision in buying a property, you will get into debt and lose money instead of earning income.
If you buy a large property with negative cash flow, you may run into financial difficulties, and it may affect your personal finances.
So my advice is to start your investing career with smaller properties, to gain experience and then you progress to investing in bigger multifamily units as you gain confidence.
To gain confidence as you start investing in real estate, you need to have the courage to take action even when it don't feel so
Here're some useful tips that you can use to start:
Start studying books on real estate investing. You can either buy a new book, borrow from your local library or buy a used book
Choose an area of real estate investing that you are interested. Real estate investing is broad, so you need to narrow down your interest. I would suggest starting with looking at single family residential properties
Learn all you can know about your niche
Start looking at your local newspaper for classified adverts about houses for sale
Get out and meet the realtors and agents in your area
Start viewing properties and attending the open house events in your target area.
Choose an area to start doing market research.
Make a decision to know the area cold: know the average market value, rentals, building code anything that will give you undue advantage
Network to meet successful Real Estate investors so you can grow personally
Look at creative ways to raise money for your first property. Look for the opportunity to be a bird dog, work with a fellow investor, and offer to help out-of-town landlords in exchange for income
Start keeping a proper financial record of your personal finances
Check your credit score and make amends if you do not qualify
Start saving money towards investing. Trim down unnecessary expenses
Register and qualify for mortgage financing with a lender
Start assembling a real estate team: mortgage broker, home inspector, an attorney
Start analyzing properties and making offers
You have many steps to take, and they are easy to do if only you take the first step.
The last thing you must do is learning to make mistakes and learn from them.
You are going to make mistakes when you start.
However, it is when you learn to see mistakes as stepping-stones to success that you can overcome the initial hiccups at the beginning of your real estate investing career.