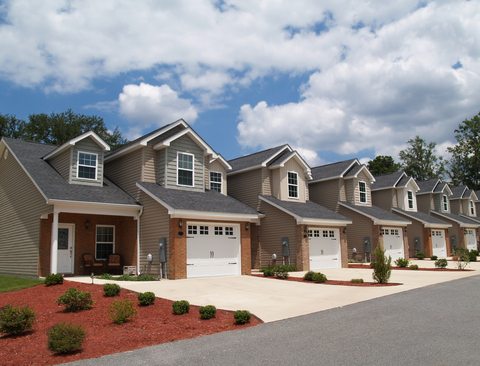 Let's face it … we all make mistakes
One the mistakes you can make in real estate investing is buying overpriced houses
When you buy lesser-priced items like shoes, cars, and a service that you can get a refund in less than 24 hours.
It's not that easy to get a refund when you buy overpriced houses.
Why? It's difficult to get your purchase money for a house because its takes time and expense to complete a real estate transaction
In order to avoid falling into the trap of buying overpriced house that may cost you financial pain, you must know how to spot overpriced house before you start looking to buy property.
Here are the searching tools you need:
Outline your real estate investing objective.
You have to be clear about why you want to invest in a real estate market before you buy property
Do you plan to buy and hold residential property?
Do you plan to buy and flip?
Why? Because your real estate investing goals will affect…. how you are going to buy property.
For example a buy and hold investor's top priority is buying cash flow positive properties that   can be rented easily
When you take time to clarify why you are investing you'll not fall into the trap of buying the wrong type of property
Make a budget and stick to it.  
You need to draw a budget of how much you can afford to pay for a property. Once you have a budget make sure you stick to it so you don't overstretch your finances
Know your market cold.
I think it's worth mentioning that you need to do your market research before you invest in your potential real estate market.
When you do your research you'll be able to know if a market is hot, or in a downturn, the neighborhoods, property taxes and any new developments that may influence the real estate market
Assess the rental market.
You want to know that people are renting in the real estate market you intend to invest.
You don't want to invest in a market where there is no demand for rentals.
The other thing you want to know about the rental market is
how affordable are the rents?
What's the average number of days it takes to rent a property?
Use the Gross rental multiplier as your buyer's guide.  
The value of an investment property  depends on the rental income it can fetch.
Any one who tells you otherwise is trying to deceive you.
The gross rent multiplier is the tool you can use to assess the true value of a potential value.
The formula for calculating the GRM is the rent price per month times 12 months
For example a 3 bed 2 bathhouse that rents for $1500 per month has a GRM value of $18000 ($1500 x 12)
Assuming the same house list at $200000 for sale. This means it's selling at 11 times its GRM
As a guide you want to buy a house at a GRM lower than 10 times value. The lower the value of the GRM the higher the chance of buying right
Estimate the dollar per square foot.
 The dollar per square foot of a property is  a useful measure of whether you are paying fair market price for a property
It's easy to estimate the price per square foot in your local real estate market. Just look up the zip code in websites like trulia.com, Zillow.com, and then download the average price per square foot.
For example if a property is  1500 sq. ft. and is selling for $300,000 this means it price per square foot is $200
The next thing you should do is find out the local real estate market's  average dollar per square foot and see if it's below or above market value
You should try to buy at below market value  for a house.
The bottom line is you can avoid overpriced houses when you have the necessary tools to assess the property values in a real estate market…you intend to invest
When you use these tools I have listed above…you are less likely to go wrong
Useful resources
www.rentometer.com for rent value
www.Zillow.com for local real estate values
www.biggerpockets.com  is  the largest social networking site for real estate investors you'll find tons of useful contact, tools and network with investors in your area
www.trulia.com for rental prices, house prices and housing trends
www.bankrate.com for finding mortgage rates
www.realtor.com    for property listings
www.hud.gov the housing and urban development department publishes  a guide to the rental values in a local real estate market. 
www.fanniemay.com   and Freddie mac  provide affordable loans to homeowners and investors