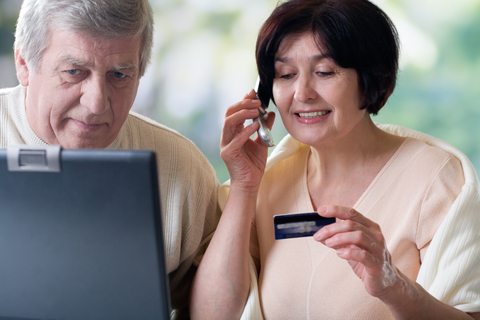 Do you know you can get rich helping people with poor internet access?
Yes, it is possible to build a profitable business in many areas where there is poor internet access.
According to the world internetstats.org that monitors internet use, the internet average global internet access is 42.3%. This means that less than half of the world has of the world's population have access to the internet.
The problem of poor internet access has attracted the attention of one of the world richest men.
Jack Ma founder of alibaba.com is helping rural Chinese farmers get rich and at the same time open up rural china to ecommerce. So far, Jack's experiment is creating a new class of millionaires in china.
The opportunity for getting rich comes from setting up online mail order stores in these areas where internet access is poor according to the article in business insider
Jack Ma's venture has started helping rural Chinese farmers get rich. One of the entrepreneurs cited in the stories has grown his business that it generated $4.3 million in sales within its first year of start-up
I believe you can also start this type of business in other parts of the world including the United States. The only thing is you may need to adapt the business to meet the need of your local area
I remember during my younger years when my Mum used to work in small towns'. We had no supermarket within 50 miles. We bought all our electrical appliances from the cities. The TV set, fridges we bought are usually two and half times more expensive than the ones our friends living in the cities bought.
Nowadays, I believe there are more opportunities for starting web based business that can serve the needs of markets like my home town.
I believe You can also start a part time business and build wealth with this idea of an internet mail order business…with a little bit of digging around in your area
Here is how the business works…
The business idea is to look for villages and towns that do not have internet access. However, your target area must have form of wireless link for cell phone. In addition, the area should have a drivable road network. Then you look for a few individuals in the area that you can team up with.
Your partners must be people who are willing to learn how to use the computer. You then provide a computer, wireless broadband link to start the business. You may have to spend money on buying a power generator, or installing a solar panel in areas where power supply is unreliable.
You then train your partners on how to use the computer set up a web account and order goods for customers.
Once the webs store is set up, then you train your partners on marketing and sales to prospective clients in the area.
The benefit of starting an online business is that your customers will have access to more choice goods to buy at lower cost. In addition, setting up the business will help the areas economic growth. The traffic and movement improves with frequent delivery trucks visiting the area.
Another win-win business opportunity you can start is creating an exchange where local businesses can ship goods to larger towns. You can set up an arrangement with the delivery companies, so that the local businesses can send their produces back to the cities for a low fee. As a result, local business owners can generate revenue by selling their goods to other markets.
As soon as the business start-up in one village, you can then roll out the same idea to other towns
There are locations in Africa, Asia, United States and Canada you can serve. This is because the markets are not large enough to be profitable for the well-established companies. You can fill the gap for these markets as a small business owner with a start-up cost that is as low as $1500.
What you need is car, a portable laptop, mobile broadband dongle and leaflets. Then you research the areas and look for people that you can off your services.
That is it you are now in business. What are you waiting for? Ready set go!